BAGJACK INTERVIEW & FACTORY VISIT
Known for its distinctive designs and unwavering commitment to quality, Bagjack create some of the finest, most sought after bags in the world. Recently we had the chance to visit Berlin and the Bagjack factory, a unique opportunity to witness the meticulous process and high-quality materials that bring Bagjack's creations to life.
With a mission to seamlessly blend functionality and durability, Bagjack continues to redefine what the humble bag can do. From durable backpacks to modular messenger bags, each piece is a testament to their devotion to both quality and innovation.
We had the chance to catch up with Bagjack founder Peter Brunsberg to discuss the history of the label, life in Berlin after the fall of the Wall, designing bags to keep beer cool, collaborating with Errolson Hugh and what the future holds for the label…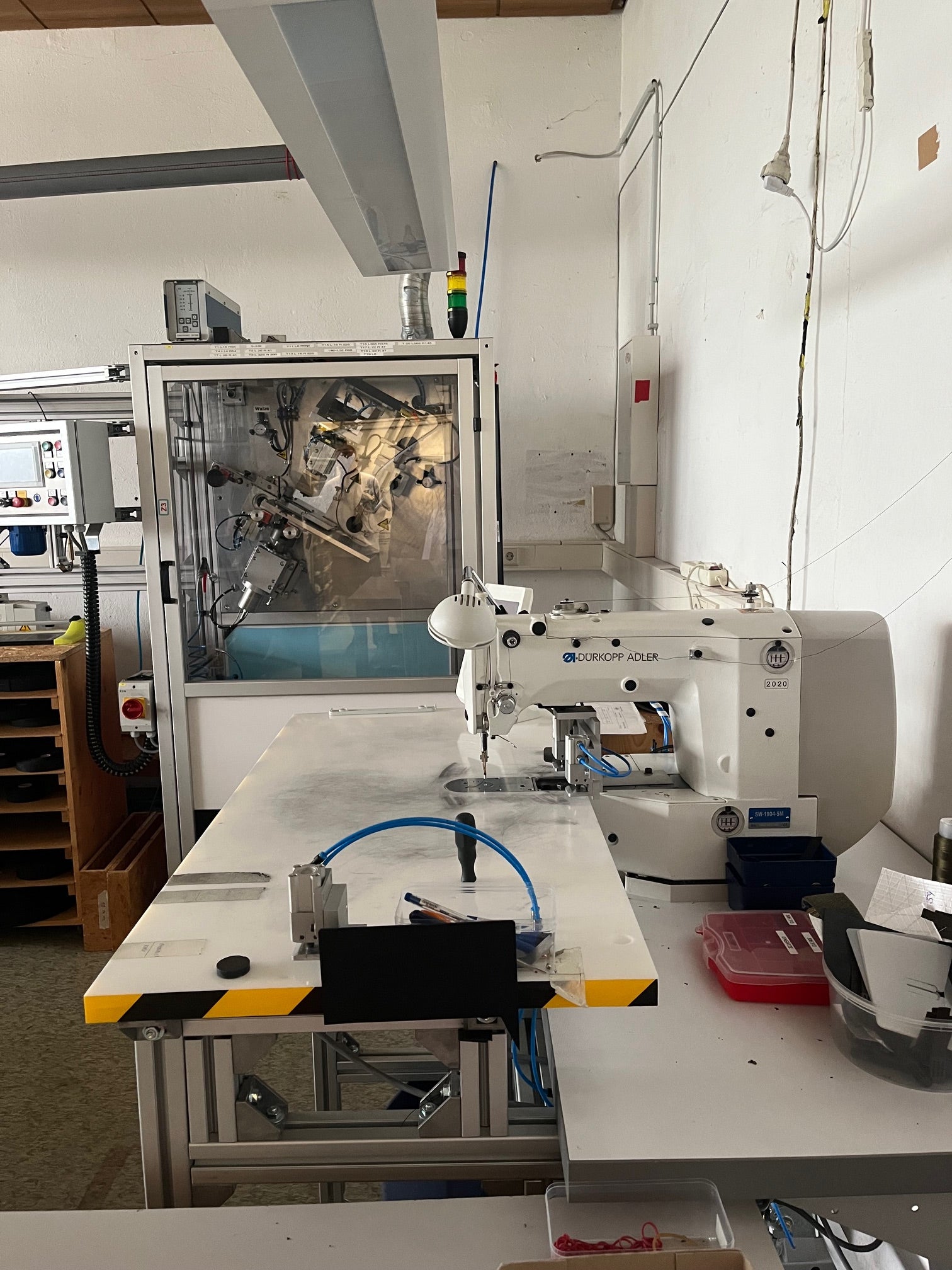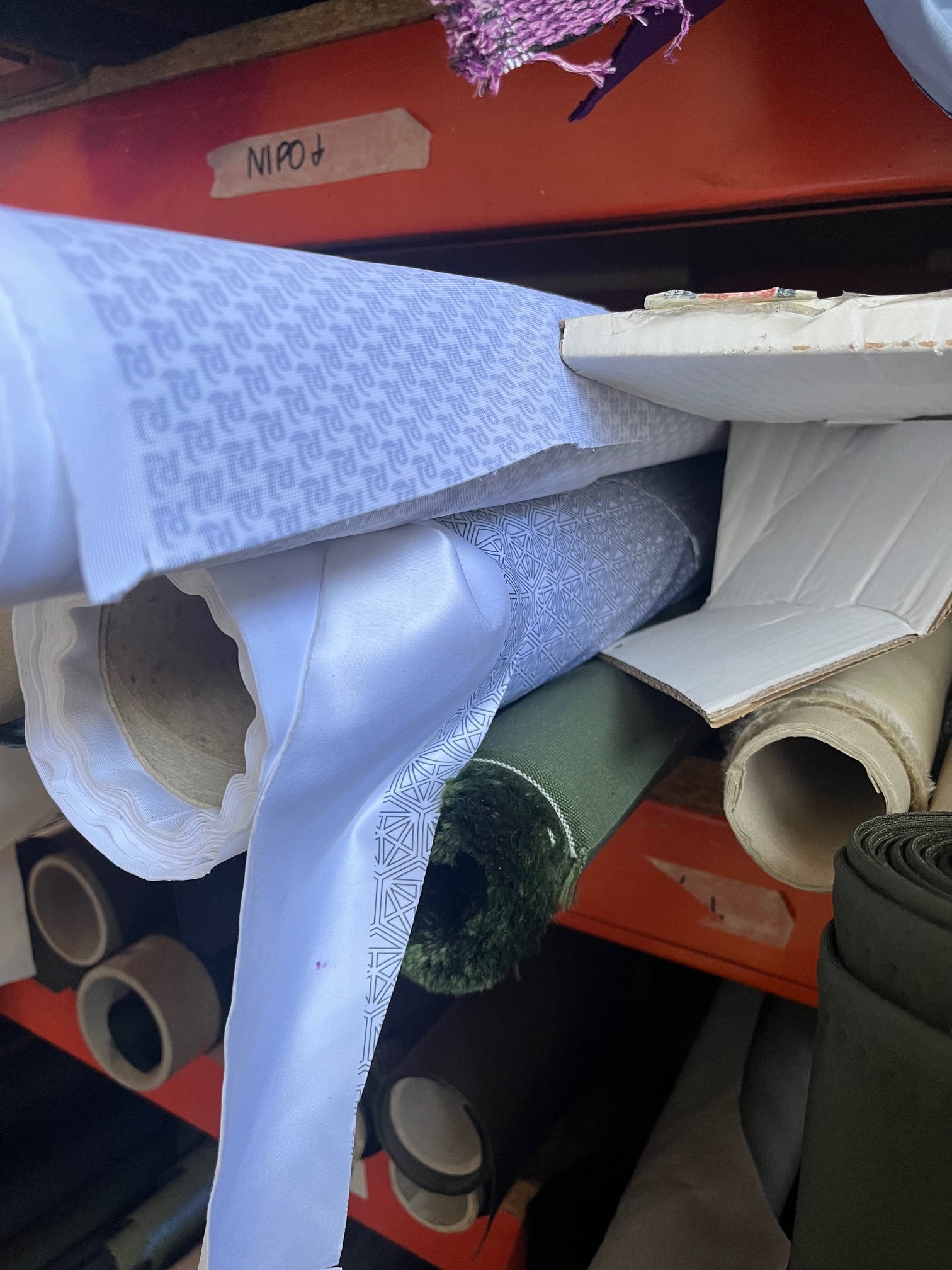 Peggs & son: The story of Bagjack dates back to around the time of the fall of the Berlin Wall. Could you give me a little history of the brand, how and why you started it?

Peter: In the 1990s, right after the fall of the Berlin Wall, the story of Bagjack began. The city was a melting pot of creativity, and everything seemed possible. Unclear real estate ownership situations provided ample room for maneuver, and Berlin was the hotspot for people who wanted to celebrate life.

During this time, the very first bicycle courier service in Berlin emerged, a completely new concept in Germany at the time. This was a game-changer in terms of urban mobility and kick-started the hype around single-speed and track bikes.

In the midst of this creative chaos, I was in search of a new career perspective. A TV report on the bicycle courier service inspired me to apply. Three years after I joined as a bicycle courier, Berlin hosted the first World Championship of Bicycle Couriers and it was here that we got to know the purpose-made courier bags brought over by the New York couriers. These messenger bags were stylish and more functional than the Ortlieb backpacks we were using at the time.

However, we thought that we could make even better bags, both in terms of functionality as well as design. So, my buddy Vossi and I decided to manufacture these messenger bags for ourselves. The idea spread like wildfire in the Berlin and European courier scene, and we started making bags for every imaginable requirement. This was our playground, where we could experiment and learn.

Four years later, in 1997, it was time to establish the company Bagjack. Our experience in developing bags for couriers and the desire to create stylish products were unique at the time. This opened doors to various markets, far beyond the courier scene. We began developing bags for the medical field, security applications, outdoor adventures, and even the film industry. We produced technical bags and even crafted props for science fiction films, but our heart always beat for Bagjack.

As we grew, it became clear that we needed to grow and professionalise our production facility because external producers didn't always meet our standards. At the same time we wanted to stay true to our roots and maintain production in Berlin. This was the step that allowed us to offer our products today as cool and modular in terms of design and functionality.

Today, we are a great success in Japan and Asia, and we have gained many fans even in North America. Bagjack is a story based on the wild 90s in Berlin and our passion for innovative bags.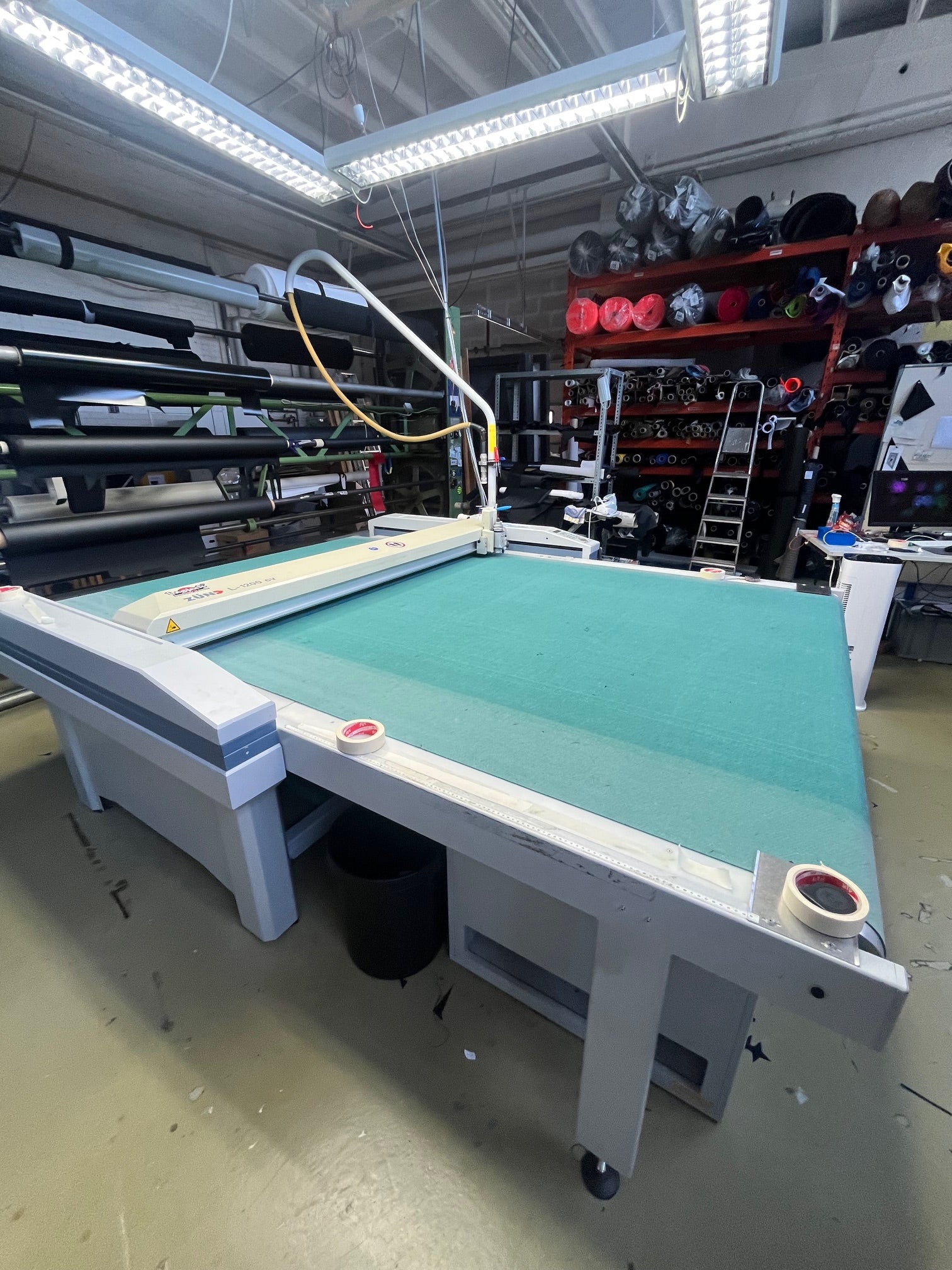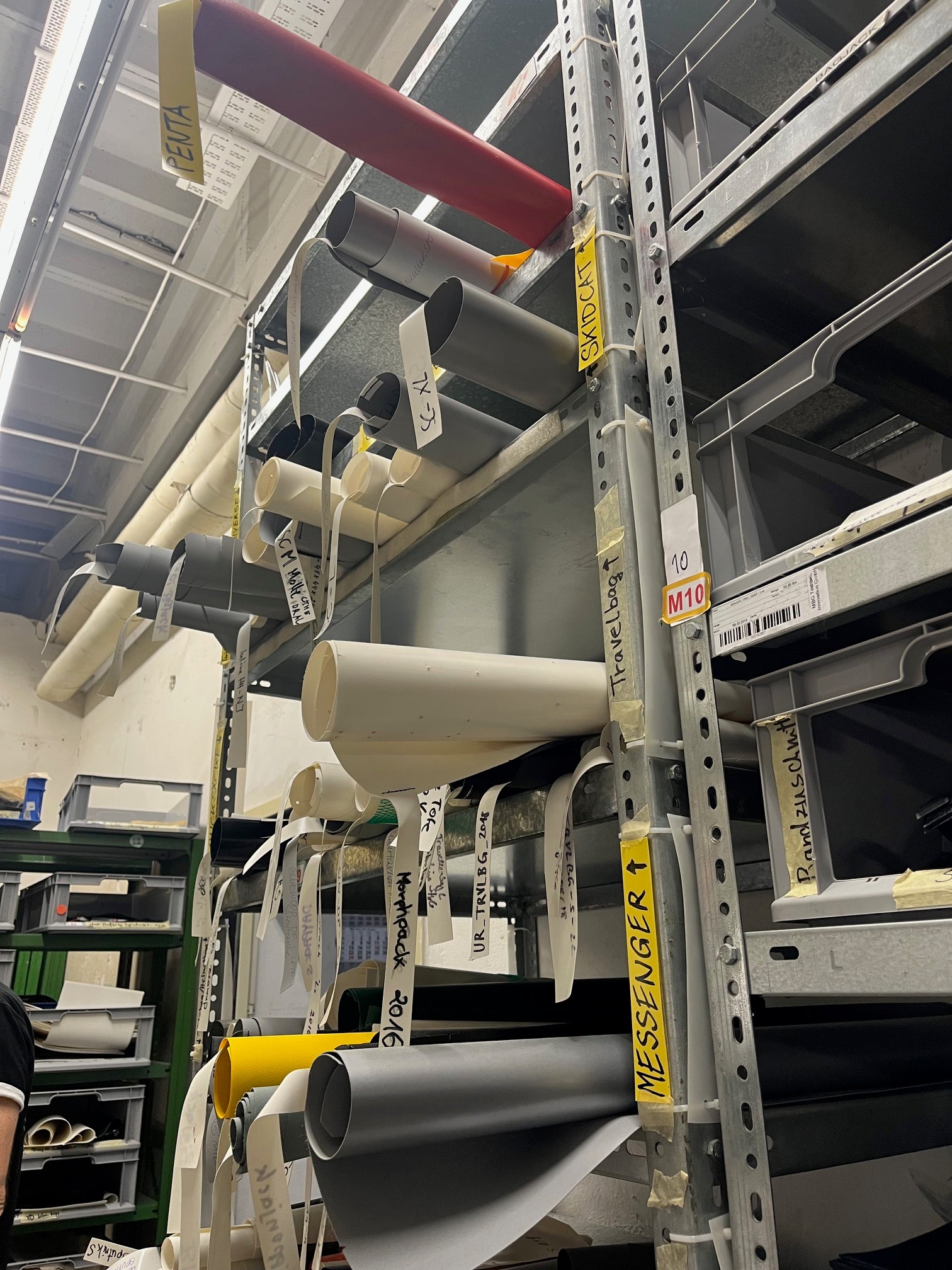 Can you share an amusing or unexpected anecdote from Bagjack's history that most people might not know about?

A funny story happened to me in Toronto in 2008. There, I was explaining the functional features of our solar-powered Skidcat backpack to Nadir from lacarrera.ca. A customer who overheard us asked if the backpack could cool beer. I said, "Yes, it can!". He wanted that very backpack with the mini fridge, all designed in the Heineken style of his favourite beer brand. So, we made it happen.


What were the biggest challenges you faced during the early years of the label?

In the early years of our label we faced a significant challenge: establishing our own manufacturing facility. Our primary focus was to ensure that our designs could be flexible, while maintaining high levels of craftsmanship and material quality. This endeavor required a great deal of persistence and determination in finding the right suppliers and assembling a team capable of handling the day-to-day tasks.


Could you share some insights into the materials and technologies used in Bagjack products and how they contribute to durability and functionality?

Our main material has been 560dtx Cordura made from PA6.6, also known as Nylon. We also strive to use PA6.6 material for all other components such as straps and buckles. The excellent functional properties of this material have convinced us to choose it as our base material. Furthermore, we have materials from premium manufacturers in Italy, France, Spain, Austria, the USA, Korea, and Germany in our product range.

The high durability of these materials also makes them sustainable, as they are expected to have a long lifespan. Another key aspect is how we design a product, and we follow specific patterns in this regard. At Bagjack, every design process begins with a simple foundation: questions. By asking the right questions, we create a briefing that guides us through the entire design process.

Once all questions regarding aesthetics and functionality for the target user group are answered, we officially start the design process. We work within a predefined framework that is determined by the available manufacturing capabilities and materials. Despite these constraints, we have room for creative expression within the framework. What makes it exciting is that we constantly challenge the given framework and can expand its limits. This comes with the risk of failure but can also lead to great outcomes.

Through this process, new approaches often emerge for us. We value fair criticism and feedback from our users and use our own products. This increases the likelihood of creating functionally aesthetic products. Once our products have gone through this initial process, their evolution begins. They are improved in terms of manufacturing details, production is optimized, new features are added, and some functions may be removed. Sometimes, users, including ourselves, discover entirely new functions that were not originally intended.

That's why I always answer the question about our customer base with: "They are explorers, they love to investigate things, and they appreciate functional design." The ability for our products to evolve is what makes them highly practical for everyday use. The modular design that allows for individual configurations is a fundamental part of our DNA and has earned us this reputation for functionality.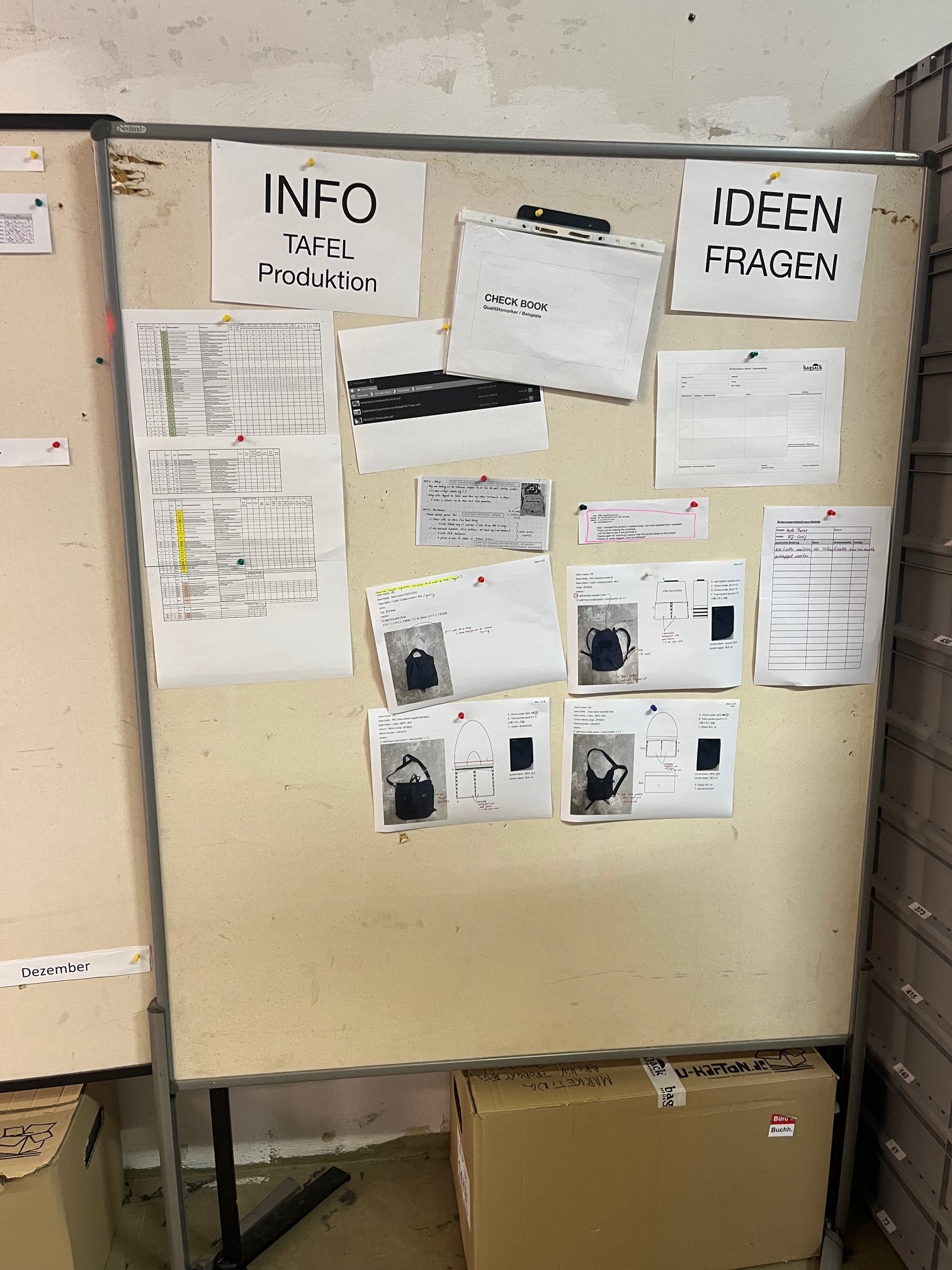 Bagjack has a strong presence in Berlin. How has the local culture and environment influenced the brand's identity?

Berlin has always had a significant influence on Bagjack. Bagjack was born in, and a product of, the creative post-Wall period in the 90s and as the city has evolved since then, so has Bagjack. For all of us at Bagjack, our main focus is always on creating the most functional and stylish bags and we draw inspiration from many places, including from Japan, which has become one of our main markets, as well as many other places. Finally, we also take into account feedback from our customers and try to always evolve and become better. I guess in that sense we are still like Berlin – always evolving and never quite satisfied with the status quo.


Bagjack is renowned for its innovative designs and functionality. Can you share a specific product or feature that was born out of a unique customer need or a real-life situation?

Yes, this is our 3 point strap system. We developed it in 1994. Shoulder bags have the tendency to slide forward if they are not tightly secured to the body. Unfortunately, this issue was also present in New York courier bags and, in fact, in all shoulder bags. This can be dangerous when riding a bicycle. Therefore, we began experimenting to create a strap that can be easily compressed with one hand and ensures that the bag no longer slips. We still use this strap system in our messenger bags. Since then, many small details have changed and evolved over time.


Bagjack bags often feature modular or customisable components. What inspired this approach, and how does it benefit your customers?

This question arises for us in the case of all our various bag products. We strive to design our products in such a way that all accessories can seamlessly fit together in different contexts or function sensibly on their own. For instance, our messenger bags do not come with built-in laptop compartments. Instead, we offer separate laptop compartments that can be inserted into the bag or used independently as a protective cover, now also equipped with a Molle system. It would be frustrating if a new laptop doesn't fit into the bag you're using simply because the laptop compartment is too small.

Originally, we introduced the modular system because bicycle couriers had a wide range of diverse requirements. From a manufacturing perspective, the incorporation of standalone modules like back cushions and extension straps proved to be the best way to accommodate these various needs.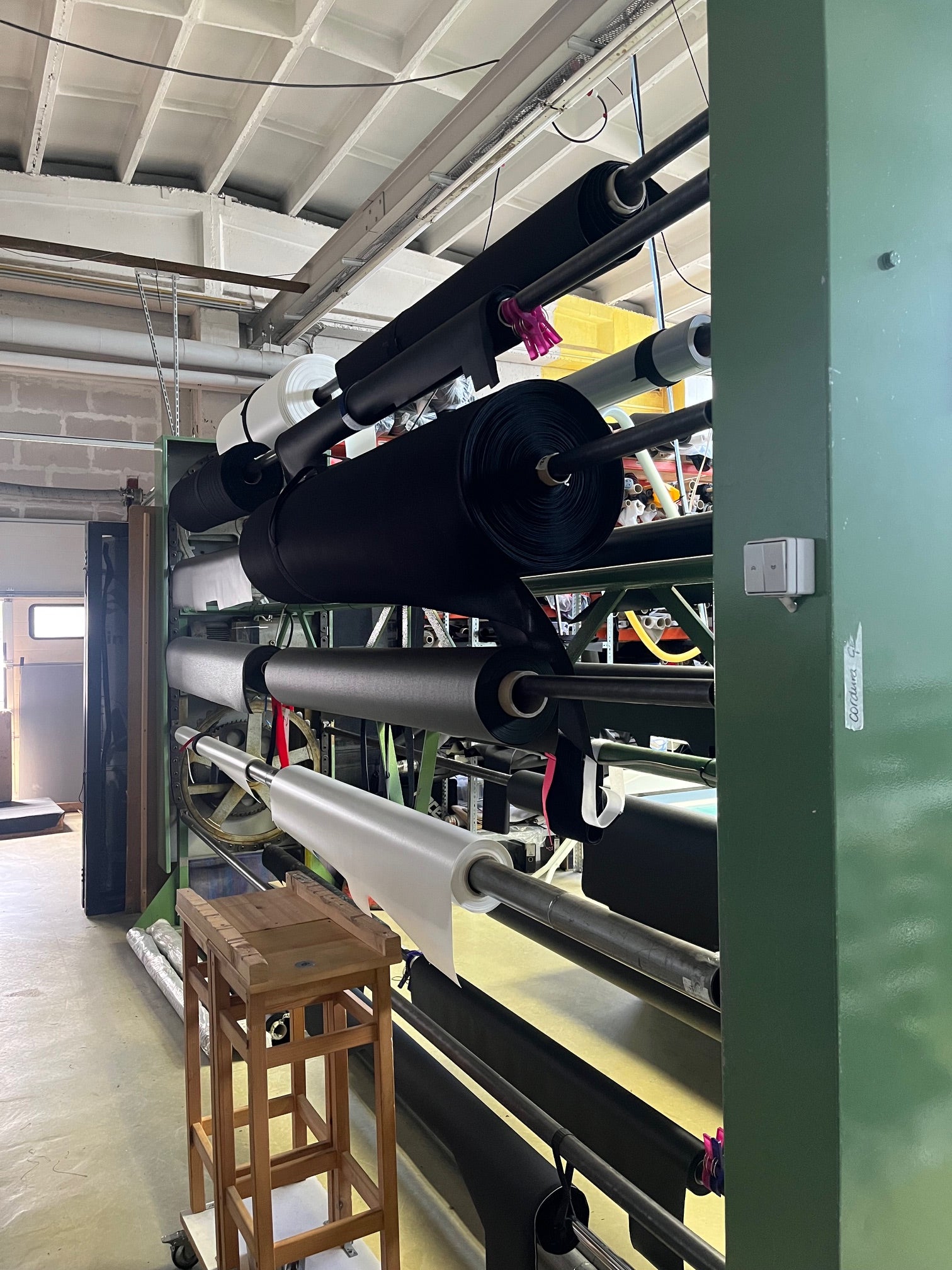 Can you tell us a bit about your collaborations with Acronym and Stone Island?

Oh yes, the story was truly entertaining. Our first encounter took place in 1999 at the Ispo in Munich, a significant sports trade show at that time. We were showcasing Bagjack at our own booth. Errolson [Hugh, founder of Acronym and designer for Stone Island Shadow Project] visited our booth, and his questions about our products were distinctly different from those of a typical buyer. So, I asked him directly if he was on the hunt for ideas at the fair.

In response, he showed me his jacket with these extremely impressive features. At that moment, it became clear to me that he thought similarly to me. We began discussing the strap system we had developed at Bagjack, and he asked if he could use it for his Acronym project, known at that time as Acronym Kit 001 for a bag (3A1). We instantly connected as if we had been working together and sharing ideas for ages. Therefore, it wasn't a big challenge for me to grant him permission.

Three years later, our paths crossed again in Berlin at the Bread'n'Butter trade show, and Errolson handed me the catalog for the Acronym Kit 001. As I read in it that he and Acronym thanked us at Bagjack for the use of our innovative strap system, it became clear to me that he was not only highly innovative but also exceptionally respectful and polite in dealing with people and their achievements. I had never experienced such a thing in the textile industry before.

After the trade show, we visited our small Bagjack factory here in Berlin, and it became apparent that we should continue our collaboration. This marked the beginning of numerous outstanding products we have jointly created. I believe our partnership is built on our shared dedication to detail. Instead of immediately judging something as impossible or unachievable, we explore all options to bring our ideas and goals to life.

Our profound understanding of the interplay of function, design, and craftsmanship is, in my opinion, rarely found in the textile industry. In fact, I can only

think of a few brands that consistently strive to combine these three pillars in their products. When Errolson started the Stone Island Shadow Project, it was clear that we would take care of the bags together.


What does the future have in store for Bagjack?

When we consider the future of Bagjack, we are presented with some truly exciting challenges. However, if I envision how our company could evolve in the coming years, I think about achieving a genuine circular economy for our products. Even today, we are actively working on making our products repairable and constructing them from as few materials as possible, especially when it comes to plastics. With this approach, we aim to ensure that our products will be much more recyclable in the future compared to those made from a wide variety of raw materials.

In the field of manufacturing technology, we are already actively embracing processes for highly personalized and fully automated manufacturing. The possibilities unlocked by such technologies are still hard to predict today, as they are constantly evolving. Nevertheless, I can imagine that in the future, products may become possible that we haven't even thought of today, as they can no longer be produced with just two hands.