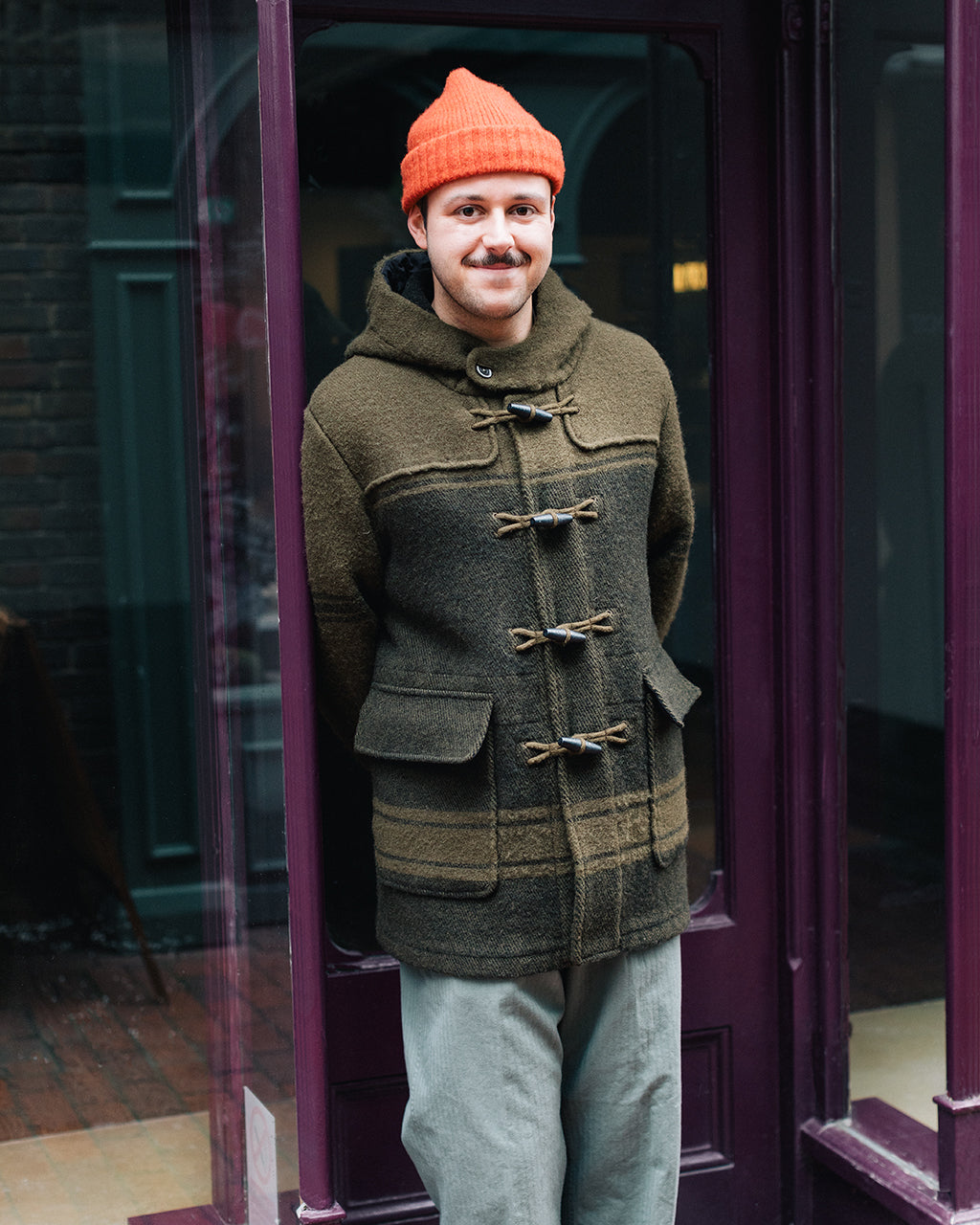 C.P. Company's Duffle Jacquard Dyed Coat is a fusion of timeless style and innovative craftsmanship, where heritage meets modernity. Originally crafted for British Navy officers during World War I, this classic outerwear piece, featuring toggles and a protective hood, is constructed with heavy wool for enduring protection against the elements.
What distinguishes the C.P. Company Duffle is its incorporation of innovative techniques, including the unique use of jacquard dye to create a unique look. Renowned for pushing fashion boundaries, C.P. Company has reimagined the humble duffle with this modern twist. The result is a coat that pays homage to its military origins while embodying the brand's dedication to quality and style, with the distinct the jacquard dye creating a visually captivating and contemporary aesthetic.
The C.P. Company Duffle, with its timeless appeal, serves as a testament to the brand's capacity to harmoniously blend tradition and innovation and is a standout outerwear piece for those seeking the perfect combination of classic design and artistic craftsmanship.