HENDER SCHEME - HANDCRAFTED SHAPES
Hender Scheme is a renowned Japanese brand that has gained international recognition for its unique approach to fashion and design. Founded by Ryo Kashiwazaki in 2010, the brand has carved out a niche for itself by reimagining classic footwear and leather goods in a truly distinctive way. Hender Scheme's philosophy revolves around craftsmanship, authenticity, and the art of aging, creating products that evolve and develop character over time.

One of the standout features of Hender Scheme is its dedication to craftsmanship and the use of high-quality materials. The brand is known for producing its items entirely by hand, emphasizing traditional Japanese craftsmanship techniques. This meticulous approach to production is rooted in a deep appreciation for the art of shoemaking and leatherwork. Hender Scheme's commitment to quality is evident in the choice of materials, including vegetable-tanned leather, suede, and other premium materials. These materials are carefully selected not only for their durability but also for their ability to develop a unique patina as they age, which adds a personal touch to each product.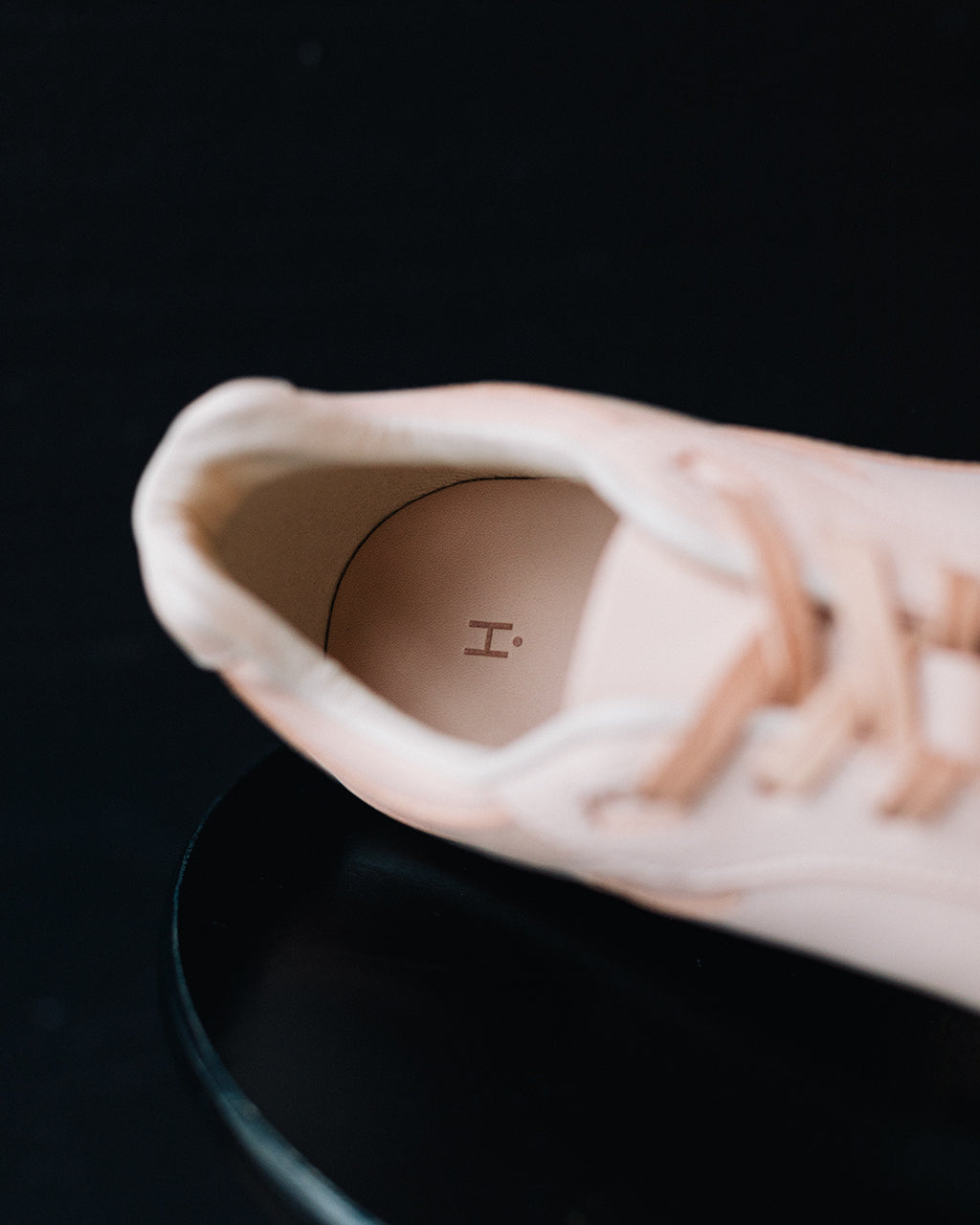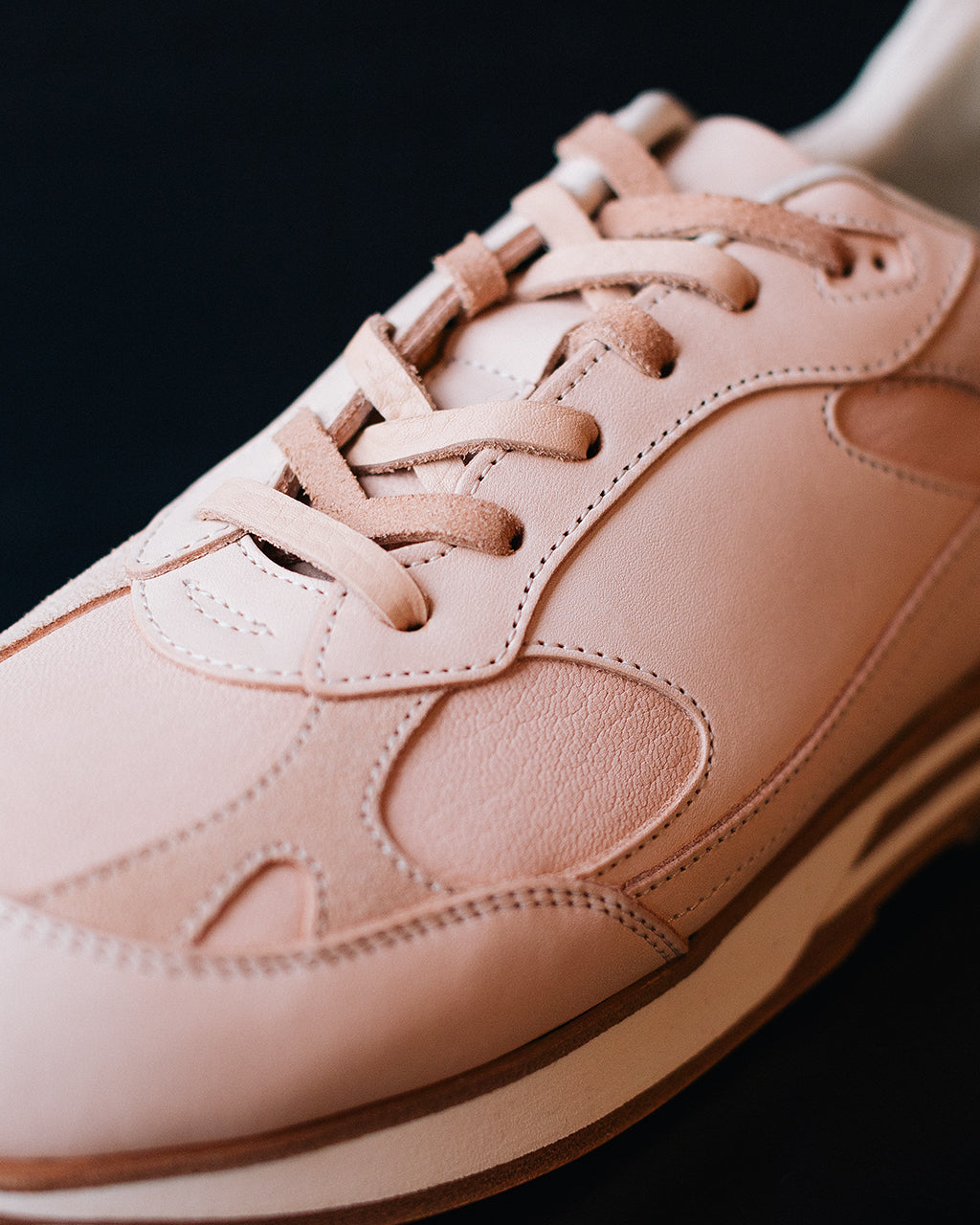 The brand's most iconic creations are its "Manual Industrial Products" (MIPs), which are inspired by classic sneaker silhouettes but reimagined with a distinct artisanal touch. Hender Scheme's MIPs are instantly recognisable by their natural leather finish, clean lines, and meticulous attention to detail. They come in various styles, often reminiscent of iconic sneaker designs, such as the Air Jordan 4 or the Vans Slip-On. However, Hender Scheme's reinterpretations are elevated by the use of high-quality leather and superior craftsmanship.

Hender Scheme's focus on craftsmanship extends beyond footwear to include a range of leather goods, including wallets, bags, and accessories. These items reflect the same dedication to quality and aging gracefully over time. Each piece is meticulously crafted, often by a single artisan from start to finish, ensuring consistency and attention to detail.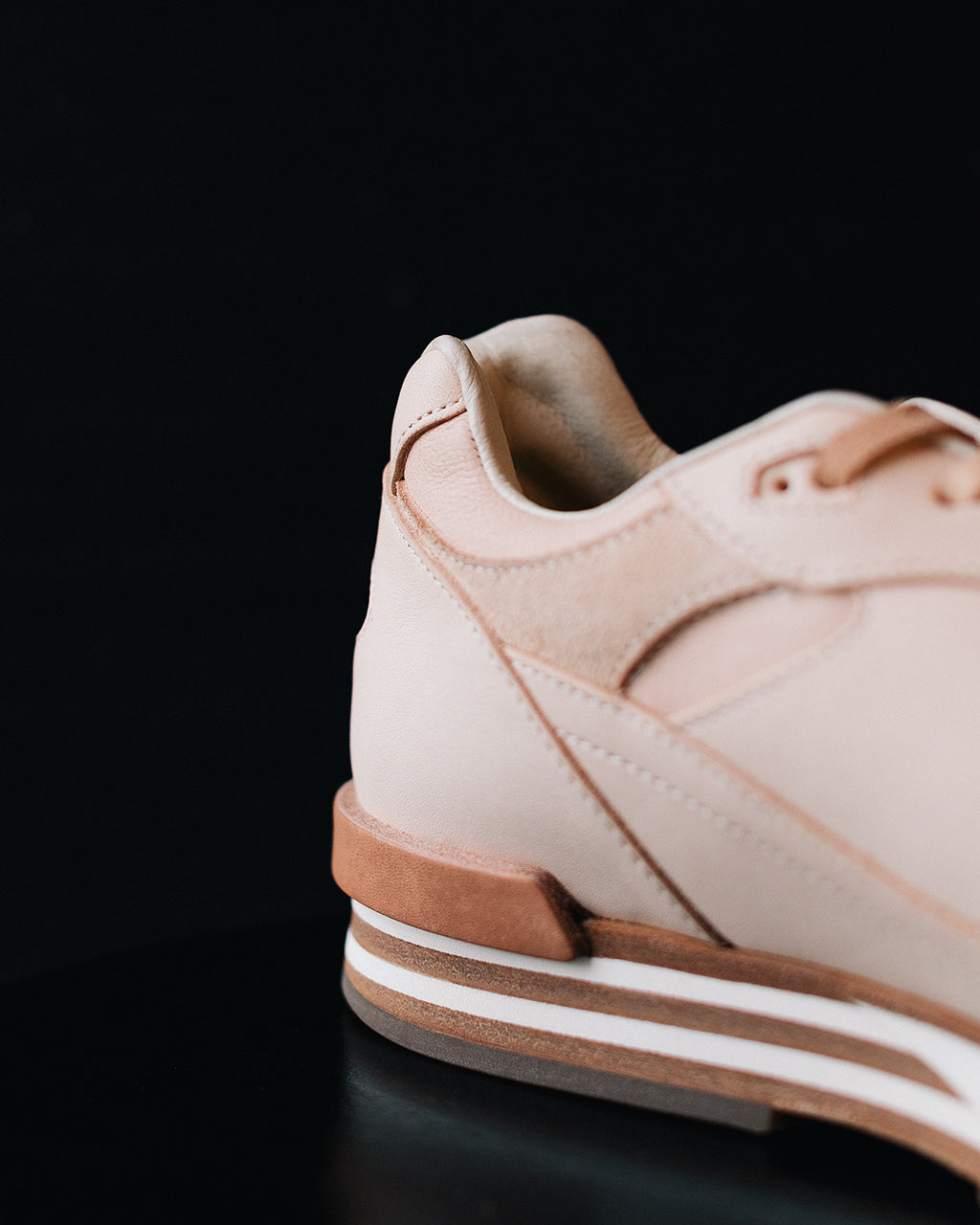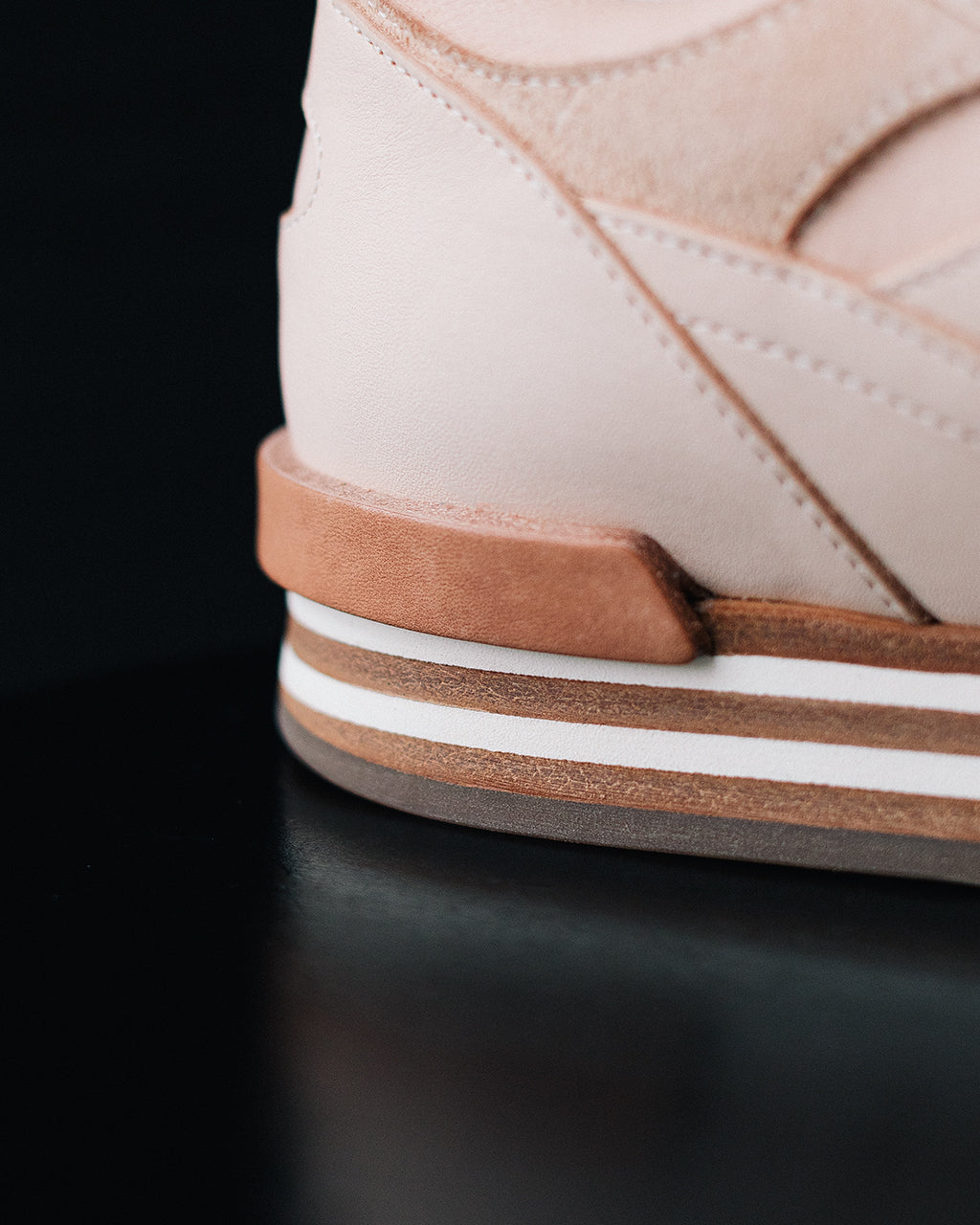 In addition to the brand's commitment to craftsmanship, Hender Scheme also places a strong emphasis on authenticity. This authenticity can be seen in its commitment to producing products in Japan, maintaining transparency in its production process, and embracing the imperfections that come with handmade goods. This approach stands in stark contrast to the mass-produced, disposable fashion that dominates the industry.

The art of aging is another crucial element of Hender Scheme's philosophy. The brand embraces the idea that its products are meant to evolve over time, with the leather developing a unique patina that tells the story of the wearer's journey. This focus on longevity and individuality is a refreshing departure from the fast fashion mentality that plagues the industry.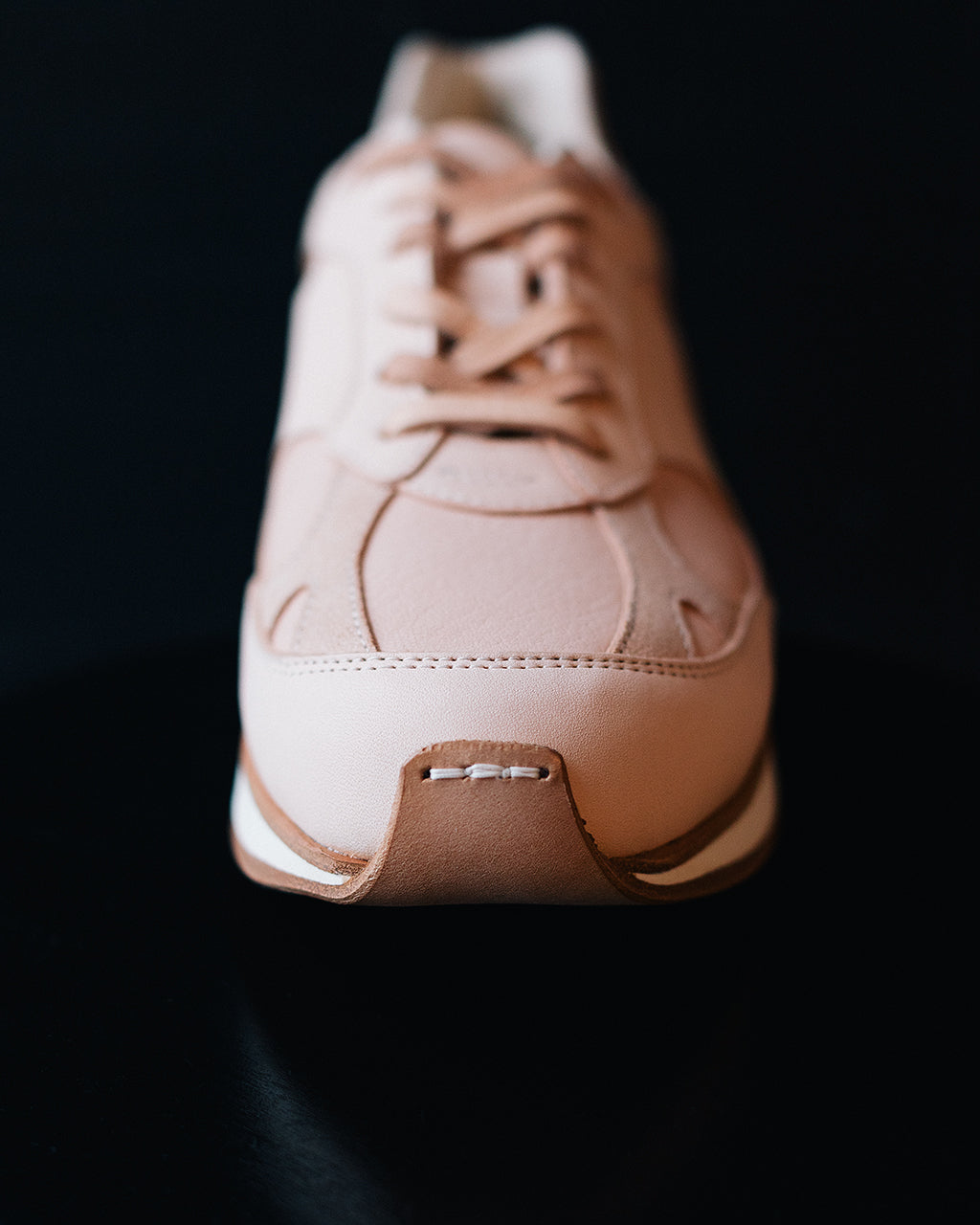 Hender Scheme has received widespread acclaim from fashion enthusiasts, collectors, and industry insiders. Its products are often seen as collector's items, with limited releases and collaborations garnering significant attention. The brand has collaborated with other renowned fashion labels, including adidas and Dr. Martens, further solidifying its place in the fashion world.

While Hender Scheme's products are undeniably beautiful and expertly crafted, they are not for everyone. The brand's emphasis on craftsmanship, authenticity, and the art of aging comes with a price tag that reflects the time and expertise invested in each item. Hender Scheme's products are an investment for those who appreciate the art of fashion and are willing to pay for enduring quality.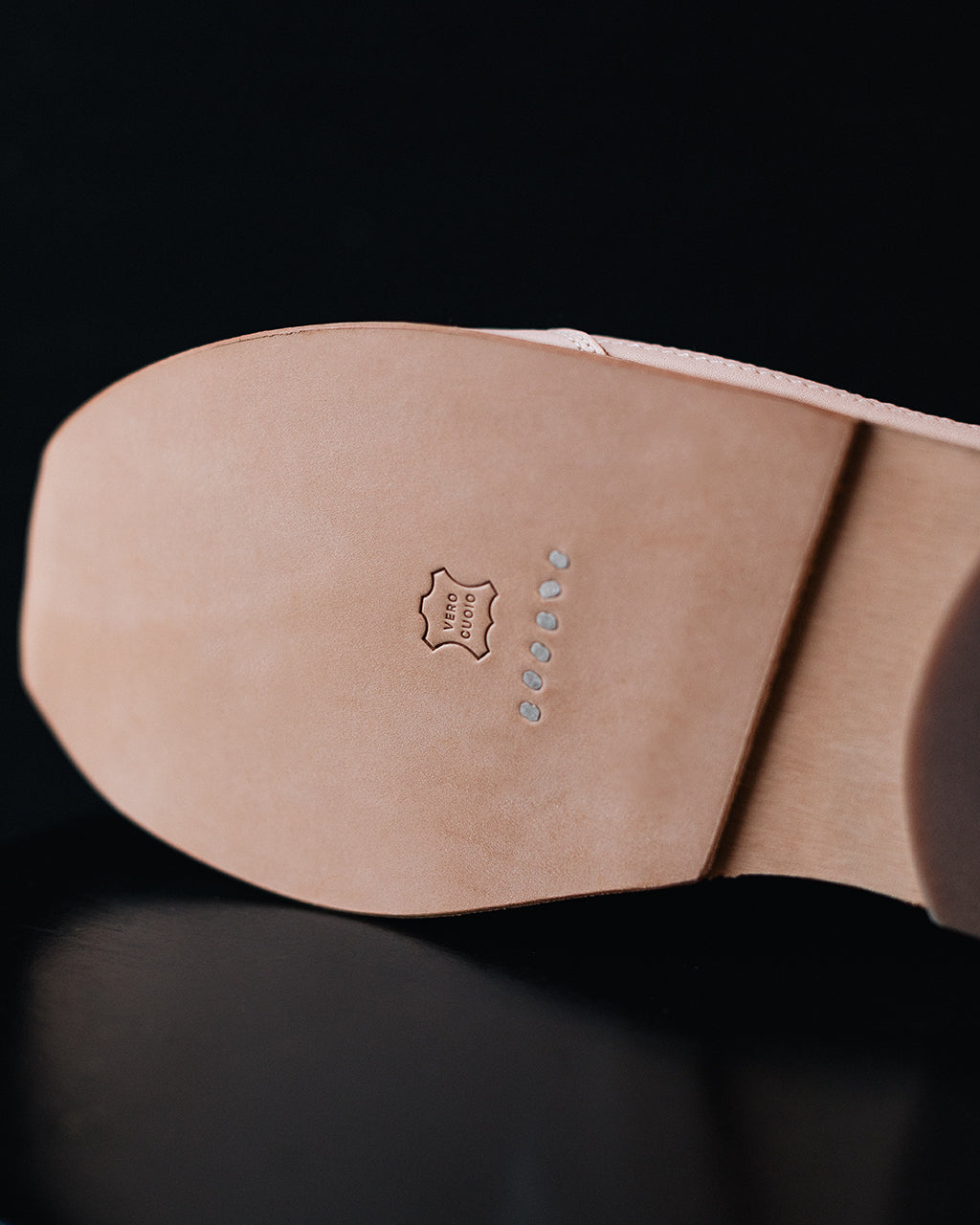 Hender Scheme is a Japanese brand that has gained a cult following for its commitment to craftsmanship, authenticity, and the art of aging. With its meticulously handcrafted footwear and leather goods, the brand has redefined the boundaries of fashion and challenged the throwaway culture of the industry.

Hender Scheme's dedication to quality, authenticity, and personalisation make it a unique and influential force in the fashion world, with its products becoming coveted pieces of wearable art for those who value both style and substance.

Shop the whole Hender Scheme collection here.